Process Equipment Manufacturing for Oil & Gas Sector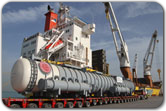 An ASME certified Process Equipment Manufacturing and Project Management Company catering to the requirements of Oil & Gas, Refinery, Petrochemical, Fertilizer, Power, Water & Desalination, Chemical Process, Food & Beverage Industries etc.
Established in the year 2001, a strong customer focused approach and constant quest for top-notch quality has enabled it to attain and sustain extraordinary growth over the last decade.
Communication Infrastructure for the Energy Sector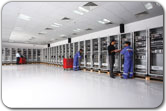 A proficient turnkey provider of converged communication, surveillance and related technology solutions, tailored for its customers in the energy sector with a rich portfolio of products and services. It designs, builds and manages dedicated networks over fiber, radio or copper media and seamlessly integrate quad play services.
Ex Products for Oil & Gas Sector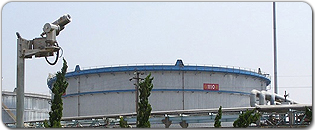 A world renowned safety technology group specializing in the design, certification, manufacture and distribution of specialist products and solutions for use in potentially hazardous environments and marine applications.